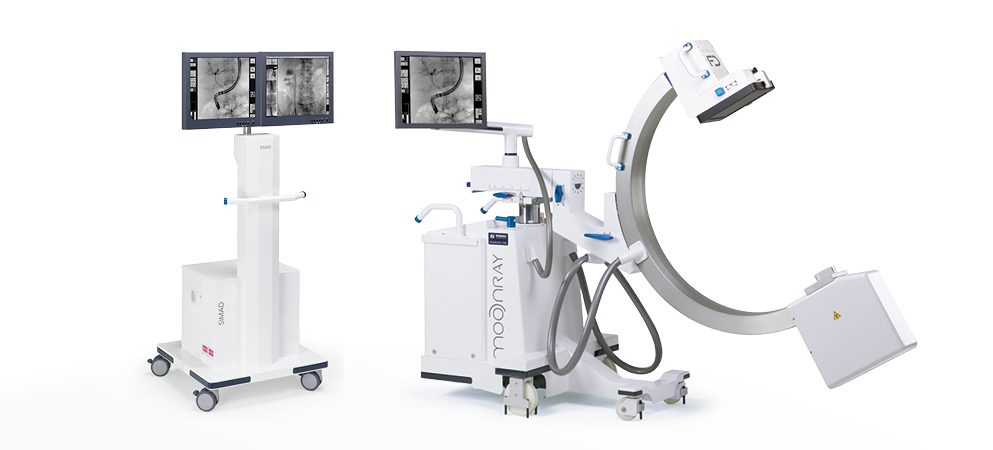 High-performance C-arm convertible into all-in-one device right when it's needed.
The Moonray 500 XL main unit comprises a compact and versatile C-arm; a 17" touchscreen monitor with simple user interface and a high resolution monitor directly integrated on the horizontal support of the c-arm.
The system can be configured to meet different surgery room's requirements thanks to the additional Viewing Station equipped with two high resolution monitors.
All functions required for an optimal image acquisition, processing and archiving are integrated in the C-arm. It has a lot of options available such as, monochromatic displays, wi-fi connection and many others.
Platform modularity
Different configuration possibilities
High resolution 1k x 1k image quality
Its small footprint and lightweight design maximizes space around the surgical table and brings imaging excellence into smaller operating spaces to provide strong return on investment.