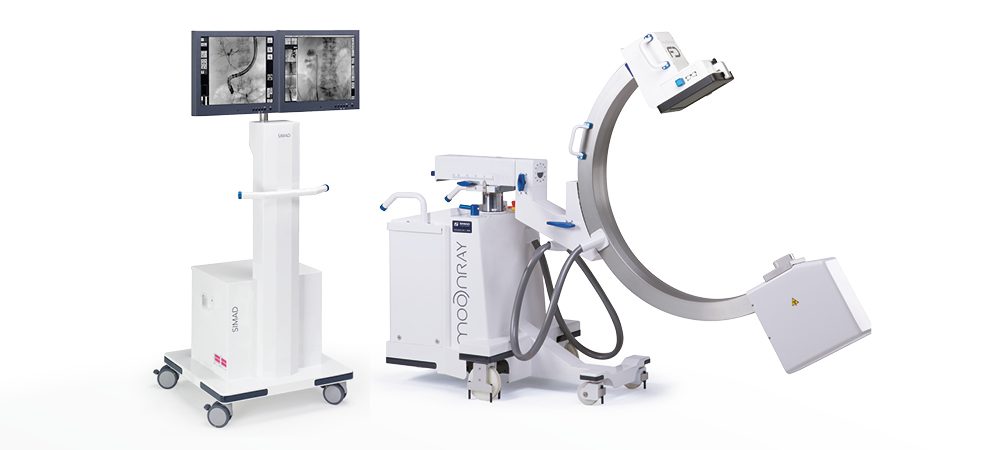 The useful ally which integrates perfectly into your day by day workflow.
Thanks to its compact and ergonomic design, it is particularly easy to handle and operate.
Thanks to the 17" color touch screen console and a simple user interface the operator has an easy complete control of the c-arm.
Thanks to the 17" hi-resolution touch screen monitor the radiologist technician can completely control the Moonray 500 Dual without hindering the vision of the surgery's team, ensuring greater sterility of the operating field and keeping himself in a better protective position from x-rays.
Platform modularity
Different configuration possibilities
High resolution 1k x 1k image quality
Its small footprint and lightweight design maximizes space around the surgical table and brings imaging excellence into smaller operating spaces to provide strong return on investment.