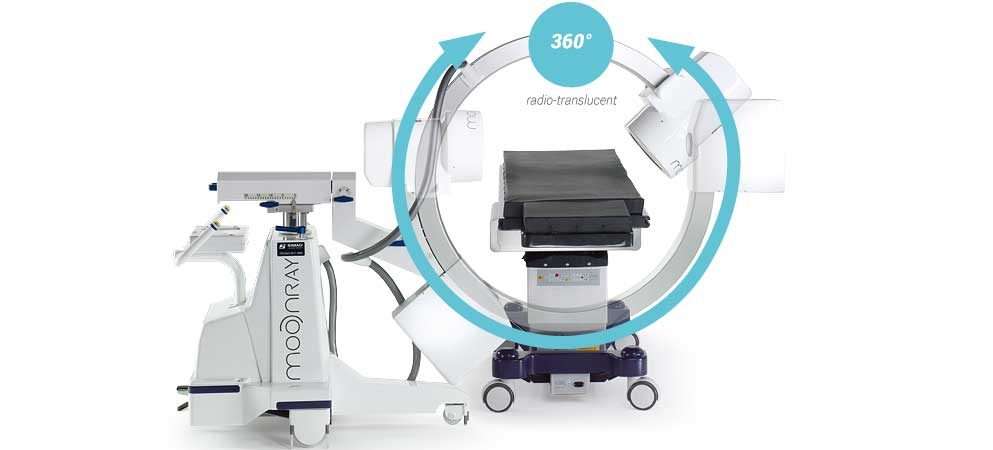 X-Ray mobile table, battery powered, designed for surgical and diagnostic applications.
Reduces the use of x-ray to the least
Thanks to the completely radio-translucent carbon fiber top, a perfect 360° Rx vision guaranteed by VEDO Master avoids the risk of repetitive x-ray exposure due to invalid images caused by interference of metallic parts, which are present in traditional operating tables.
Fluent and progressive traslation in whatever direction
The proportional joystick puts in action and places the table top fluently and precisely. Its particular functioning set the movement speed to the table top correspondingly to the inclination of the joystick — a sensation of control and precision never felt before.
Wide movement ranges which make approaches easier under surgical point of view
Trendelenburg/Reverse-Trendelenburg
Longitudinal shift
High / Low
Lateral shift
Lateral Tilt
Features
Movements control using the integrated panel, the wired hand control with progressive joystick or the IR remote control.
Easy & Fast replacement of electronics pack and battery pack in case of technical intervention.
Electromechanical wheel brake system.
Wide range of accessories
Specific collective radioprotection system