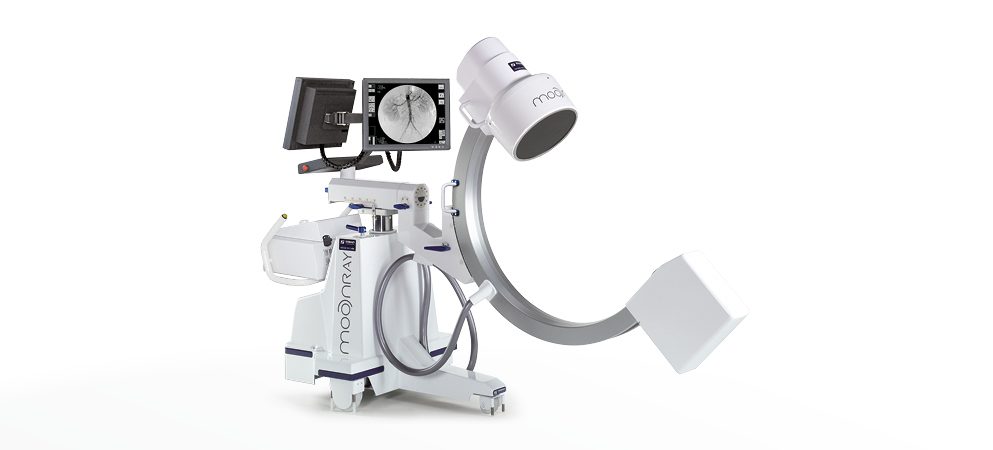 The ideal choice for versatility and efficiency when space matters.
When small spaces and frequent handling are daily occurrence, Moonray COMPACT is your ally.
A complete medical imaging device just in one compact equipment.
The extraordinary counterbalancing and friction control of the "C", offer great possibility of positioning and movement in any direction.
Perfect visibility of the radiolgic image from any point thanks to the medical monitors mounted on movable arms.
Every component that you need, perfectly integrated.
10" touch screen command console
Medical printer
USB port
LAN port
CD/DVD burner