EXAMiRad – Mobile X-ray Protective Clothing Testing Machine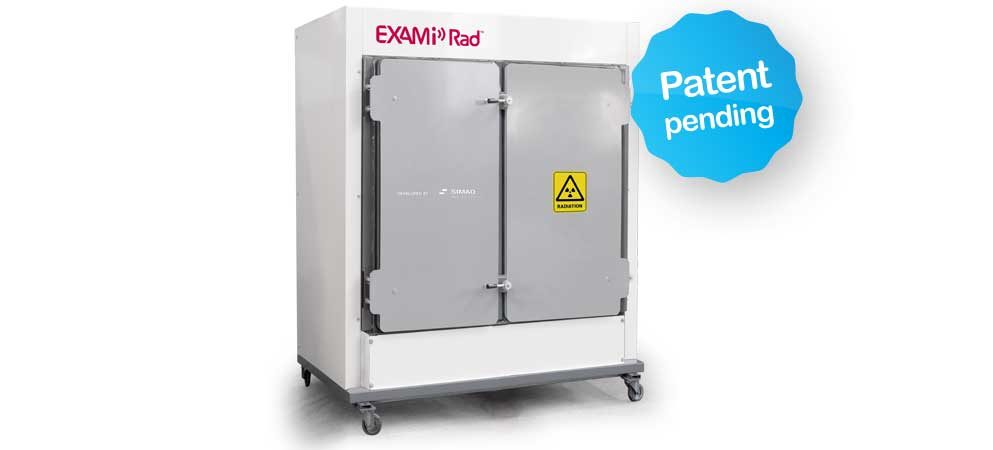 EXAMiRad is a mobile testing machine designed to carry out quality control and protection level inspections on your x-ray protection garments and accessories
The testing method in use is based depending on the checkings you may require on the x-ray interaction study relating to both defusing scattering rays and direct rays according to various energy level settings ranging from 40kV to 120 kV depending on the necessary background conditions for checking purposes according to the customer's requirements.
All of your x-ray protection aprons and accessories are checked at the time of purchase
Through the use of a specific testing method carried out at our lab facilities the EXAMiRad quality control inspection is processed with all PPE purchases through our iRadProMap INSIDE technology system using an electronic ID card which summarizes all of its data – including x-ray verification images, protection levels and conformity to applicable norms.
Quality control inspection software system
When the testing method on the existing PPE is over through the use of the iRadProMap INSIDE technology EXAMiRad the collected details to be managed and handled by the iRadProMap software system.
Local assistance provided with our EXAMiRad service
You can either rent or purchase our EXAMiRad machinery to carry out all of the necessary testing method checkings at your facilities and our Technicians and Specialists will proceed with the requested procedures to follow when visiting.
PPE inspections on integrity & protection levels
Checkings on applied garment tags